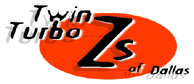 ---

Team DynoTech Dyno Day II: Garland, 2-19-00

Another successful dyno day. I think we had 16 Zs turn out. Chris Damato & his wife Jen, driving in from Oklahoma to meet & greet were our only out of towners. Great day to dyno weather wise, but a few people discovered they need to spend some quality time on the dyno to get things tuned in for higher HP expected. New dyno charts fromt he meet are #s 50-56.

Scenes from the Team DynoTech Dyno Day II:


Andy & Wes checking out the Zs

Shahram's MuZtang dash.

Guys watching the dyno

Mark W's Z on the dyno

Wrong side of the tracks?

Greg F's ZWEET in the lot

Back lot

Greg O's underhood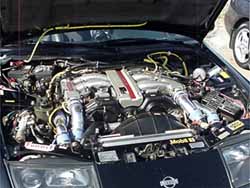 Shahram's underhood.
© Twin Turbo Zs of Dallas - All Rights Reserved 2000